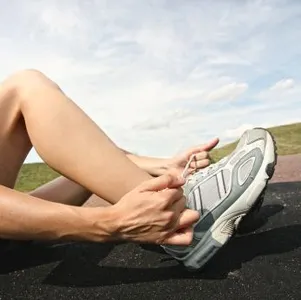 Problems in your feet may be causing stress for your body. In using Foot Levelers orthotics for select individuals, Dr. Gore has seen how much correction of the three arches in each foot can do to help with the balance needed so someone doesn't continue to recreate their problems. We have a foot scanner that can show you how your arches are doing.
Custom foot orthotics are specially-­made inserts that fit inside most shoes. They match the needs of your feet precisely, and are designed for the way you move. The Foot Levelers orthotics used in this office have support for all three arches under each foot. They have a leather base so they move with your gait cycle and have many different types of shock absorption built in.
Orthotics can help anyone with discomfort relating to standing or walking, or imbalances in the body that are known to cause related pain. A tremendous benefit of custom orthotics is that they can be worn on a daily basis and utilized during most activities. Orthotics are like glasses, they only help when you are wearing them.
Custom orthotics can last well over a year or many years in most cases. While over­-the-­counter shoe inserts are available at most drugstores, they lack the custom­-built precision of a prescription orthotic. These 'one­-size-­fits­-all' inserts rarely match your feet well, or provide the customized support you need but do give some shock absorption.
Interested in incorporating orthotics into your treatment plan? Contact us and schedule an appointment to discuss how custom orthotics might ease your discomfort. We do scans of the feet at no charge so you can see if your arches have begun to fall.